Affiliate Disclosure – This post may contain affiliate links where we may receive compensation if you purchase products linked below. As an Amazon Associate, I can earn from qualifying purchases. This doesn't cost you anything and helps keep our little blog running. Read our privacy policy for further information.
As your child begins to use their creative license when telling a story and include the odd lie, it can be entertaining initially but can become a problem with some children.
This post explores:
Why kids lie
When kids begin lying
How to change the behaviour of a kid that lies
How to spot a compulsive liar
Like all things parenting related if you're worried about your child and the lies they tell, we recommend talking to your local medical professional who will be able to give you advice on how to improve the situation.
Why Do Kids Lie?
Before we start it's important to note that lying in children is perfectly normal. According to Raising Children Australia, there's a few reasons to why children lie which includes:
Avoiding getting in trouble
Testing you to see how you respond
Being creative by telling a story that isn't true
Attention seeking
Manipulating a situation to get what they want (for example, telling their day care person that you normally give them lollies for morning tea)
Avoid upsetting someone
When Do Kids Begin Lying?
Generally we begin seeing kids learning to lie at around the 3 years of age mark. Lying is perfectly normal in kids and actually a great way for them to begin expressing their creative side.
At the age of years and according to Pregnancy Birth & Baby, they're discovering that you don't necessarily know everything and test the boundaries of what's real and fake. For example, perhaps they go out for the day without you and you ask them about their day. It's here where they knew you weren't there and know all the facts that they may manipulate the facts…
As your child grows older, they'll begin becoming more convincing in their ability to tell a lie by holding their facial expression and voice tone to avoid being obvious that they're telling a lie.
How Do You Get a Child to Admit They Are Lying?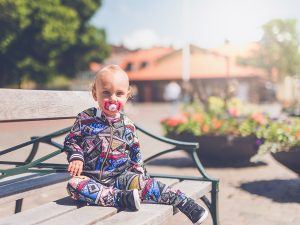 Rather than getting a child to admit they are lying, it's more important to encourage an importance on being honest and always telling the truth. Creating an environment where your child is more inclined to be honest and not lie can be helped by:
Repercussions – Paint the picture for your little one of what repercussions occur when they tell a lie. Things like that lying makes mummy sad or gets other people in trouble can be effective.
Avoid situations that create a need to lie – If you see a situation where your child is more inclined to lie then simply avoid the situation. For example when they accidentally make a mess, rather than ask who made the mess, simply identify there's a mess and move on rather than having an inquiry into who made the mess where they'll be more inclined to lie.
Be a role model yourself – Don't tell lies in front of your kids. Ok, lying about Santa, the tooth fairy and the Easter Bunny is acceptable but leave it at that.
Constantly praise – When you notice that your child is telling the truth and not lying, praise them and tell them they're doing a great job!
Consequences – If the lying is becoming problematic in your house hold, introduce consequences for lying (e.g. no screen time for 2 hours).
What Are The Characteristics of a Compulsive Liar in Children?
Children lying is a normal part of development so it can become quite difficult to seperate what's normal vs. what's compulsive lying. According to Good Therapy, there's a few signs that your child may be a compulsive liar:
Lying for no apparent reason
Manipulating others with their lies
Lying more than other children their age around them
Damage from their lies slowly becoming worse with no consideration for the repercussions
Other personality issues at play like extreme mood swings or intense rage
It can be difficult to diagnose compulsive lying in children as mood swings can be quite normal in children and lying has been linked to be part of social development in children.
If you're concerned that your child is a compulsive liar, it's important to see your doctor as it may be that there's something else at play like attention deficit disorder where habitual lying can be common.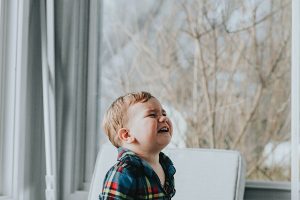 How to Deal With a Child That Lies
It's important that your child knows that it's not acceptable to lie and what the repercussions are when they lie (e.g. someone else gets in trouble for something they didn't do).
If your child is quite emotional/upset at the time of lying, it's best to wait until they have calmed down when you look to raise the subject for them. Talk about how they should have done things differently next time and that the family don't accept lying in the house.
Sometimes dealing with a child that lies can take time to change the behaviour. For this reason, constantly give your child positive reinforcement when you notice that they are telling the truth and may have had the opportunity to lie. Over time this will encourage them to be more honest and avoid lying.
While according to Child Wise, creating an environment where your child is more inclined to speak up is really important as it avoids situations in the future where they may lie about serious issues (e.g. bullying, stealing, hurting animals or abuse by adults).
Closing
We hope this article on understanding why kids lie and how to create an environment that encourages honesty has been useful for you.
Remember, it's perfectly fine for your child to lie and part of their development. If you're concerned that their lying is getting out of hand though, we recommend seeing your local medical professional and seeking expert advice.
Thanks for reading!
Affiliate Disclosure – This post may contain affiliate links where we may receive compensation if you purchase products linked below. As an Amazon Associate, I can earn from qualifying purchases. This doesn't cost you anything and helps keep our little blog running. Read our privacy policy for further information.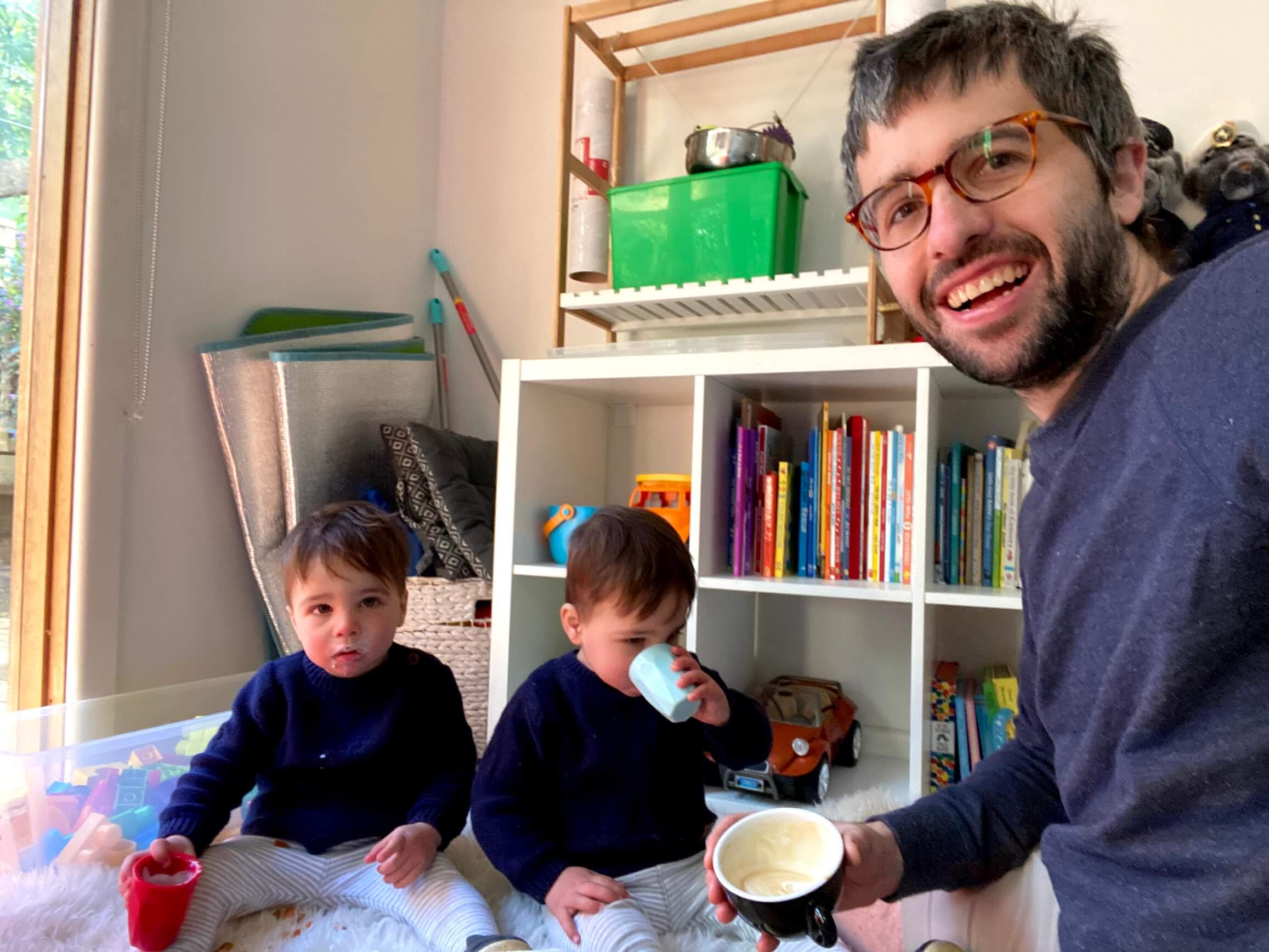 My name's Alex and I'm a husband, dad to beautiful identical twin boys, cyclist, photographer and connoisseur of great coffee!
Help I'm Having Twins has been created for me to share what I found useful as a new parent and dad to twins.