Affiliate Disclosure – This post may contain affiliate links where we may receive compensation if you purchase products linked below. As an Amazon Associate, I can earn from qualifying purchases. This doesn't cost you anything and helps keep our little blog running. Read our privacy policy for further information.
If you're like us, you're keen to be the best parent you can be and one way of being a great parent is understanding what a child's needs are.
As you read these needs, you'll notice that a lot of these needs continue into adult hood and are needs that both you and I have today. It's important to put your self in the shoes of your child when trying to understand what their needs are.
We've put together this post which lists:
10 things a child needs
What are the emotional needs of a child
What are the physical needs of a child
What are the 10 Things a Child Needs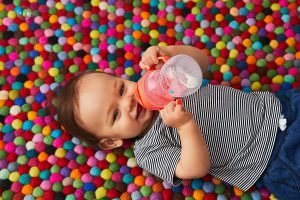 During the early years of your child's life, their brain is growing so rapidly and as a parent, this presents us with a unique opportunity to help shape your child's growth to who they will become as an adult.
There are 10 different things which a child needs as they develop and grow, these include:
Interaction from you – The most important need a child has is the interaction that they have with their parents. This drastically helps their development.
Physical affection from you – Something that no parent will have trouble providing their child – love and affection through hugs and kisses.
Stable relationship – As adults we crave stability in our life and a child is no different. While it's OK that your life might be turbulent at times (e.g. changing jobs or moving interstate), it's a matter of identifying when it's starting to become a bit too out of control and trying to stabilise it when you can as children crave stability and routine.
Making home a healthy and safe place – Creating a healthy and safe home environment allows your child to properly develop without harm. By this we mean, if you have stairs around your home that could be dangerous, try close them off to avoid any accidents. The same applies with powerpoints and other safety checks which we've written about in the past.
Helping grow their self-esteem – Developing a strong sense of self-esteem in your little one is also a great way to encourage their growth and development.
Engaging with them in conversation – We've written about children and conversation in the past and while your child might not be able to say many words, don't let this hold you back and make the effort to describe their world around them(e.g. when you see a truck in public, describe the truck in terms of its shape, colour and size)
Encouraging them to be creative through music – While not limited to reading, we also recommend other creative mediums like drawing or dancing to help encourage your child to express and explore their creative side.  
Growing their vocabulary through reading – Spending 15-30 minutes reading to your child either during the day or before bed is a great way to kill some time but also expand their vocabulary with new word and objects.
Learning the world around them through play – We're big advocates of Montessori toys which are great at encouraging your child to learn the world around them through natural objects.  
Being around other kids and learning –  Whether it be through child care or joining kids activity groups, getting your kids around other kids and parents is a great way for them to learn from others.
Emotional Needs of a Child
There are 5 different emotional needs that a child has which includes:
Feeling respected – Children need to be treated in a thoughtful, attentative and courteous manner to feel respected. It's important for your child to know what feeling respected feels like so they can provide this to others. For this reason, it's important to avoid disrespectful behaviour like being overly sarcastic or belittling people in front of your child as this will only encourage bad habits.
Feeling important – As parents, it's easy to want to solve problems and make all the decisions for them. For this reason, it's important to take a step back and let them make decisions as this encourages a sense of feeling important.
Feeling accepted – As your child begins to verbalise what they are thinking and emotions, it's important not to downplay this as parents and instead encourage who they are as people so they feel accepted to be themselves.
Feeling included – When performing an activity together as a family, it's important that your children all feel included and there's no favouritism to a certain child. This helps them feel closer to the family unit while also feeling included.
Feeling secure – It's important that you create an environment where your children feel secure whether that be through knowing they are emotionally supported, where they can talk and people will listen and that any conflict will be addressed properly and not left to linger.
Physical Needs of a Child
While there are 8 physical needs that a child may have:
Affection – Children want to feel loved with a sense of belonging. For this reason, it's important to make the time to give them a hug and kiss to help reinforce this feeling of feeling loved and belonging.
Good nutritition – Feeding your child a well rounded diet is a great way to encourage strong growth and ensures they're on track to hit their milestones. Feeding feeding them junk food can impact their ability to hit growth milestones while also provides problems at home (e.g. sugar spikes and drastic shifts in their mood).
Feeling safe – While children at a young age love to explore and test the boundaries, it's equally important that you look to create a safe environment in the home so they feel safe to avoid them accidentally harming themselves.
Good healthcare and hygiene – It's important that your child has access to health care and good hygeine practices. While as adults we can sometimes put off visiting the doctor if we don't think it's too bad, it's not worth taking the chance with children and it pays to take them to to the doctor if you're at least a little concerned about their health.
Sensory stimulation – We're big fans of Montessori toys and recommend purchasing toys and using the environment around them to experience different sensory stimulation. Whether this be exploring different colours in the garden or sampling different textures outside from the feeling of grass to rocks, both are equally important in the physical development of your child.
Home environment – It's important that your home setup is comfortable for them by ensuring it's clean, safe and temperature controlled so they're not either too cold or too warm.
Proper resting – As our children rapidly grow, this can be super tiring and it's super important that they get the time to rest to give their bodies time to grow and develop.
Exercise – Children have crazy amounts of energy and for this reason, it's important to get them outside to burn this energy off. Another big plus for getting outside is that it allows them to explore their world and begin creating their own imaginative world as they play games outside.
Closing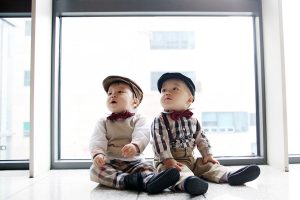 We hope this article on understanding the basic needs of a child with the different emotional and physical needs has been useful for you.
If we could summarise the above in a short sentence, we'd recommend as parents as simply putting yourself in the shoes of your child and think what you'd need if you were their age. Whether that be creating a clean environment for them to explore or providing them lots of affection, it's generally things that are easy to provide and provide plenty of long-term value for your little one!
Thanks for reading!
Affiliate Disclosure – This post may contain affiliate links where we may receive compensation if you purchase products linked below. As an Amazon Associate, I can earn from qualifying purchases. This doesn't cost you anything and helps keep our little blog running. Read our privacy policy for further information.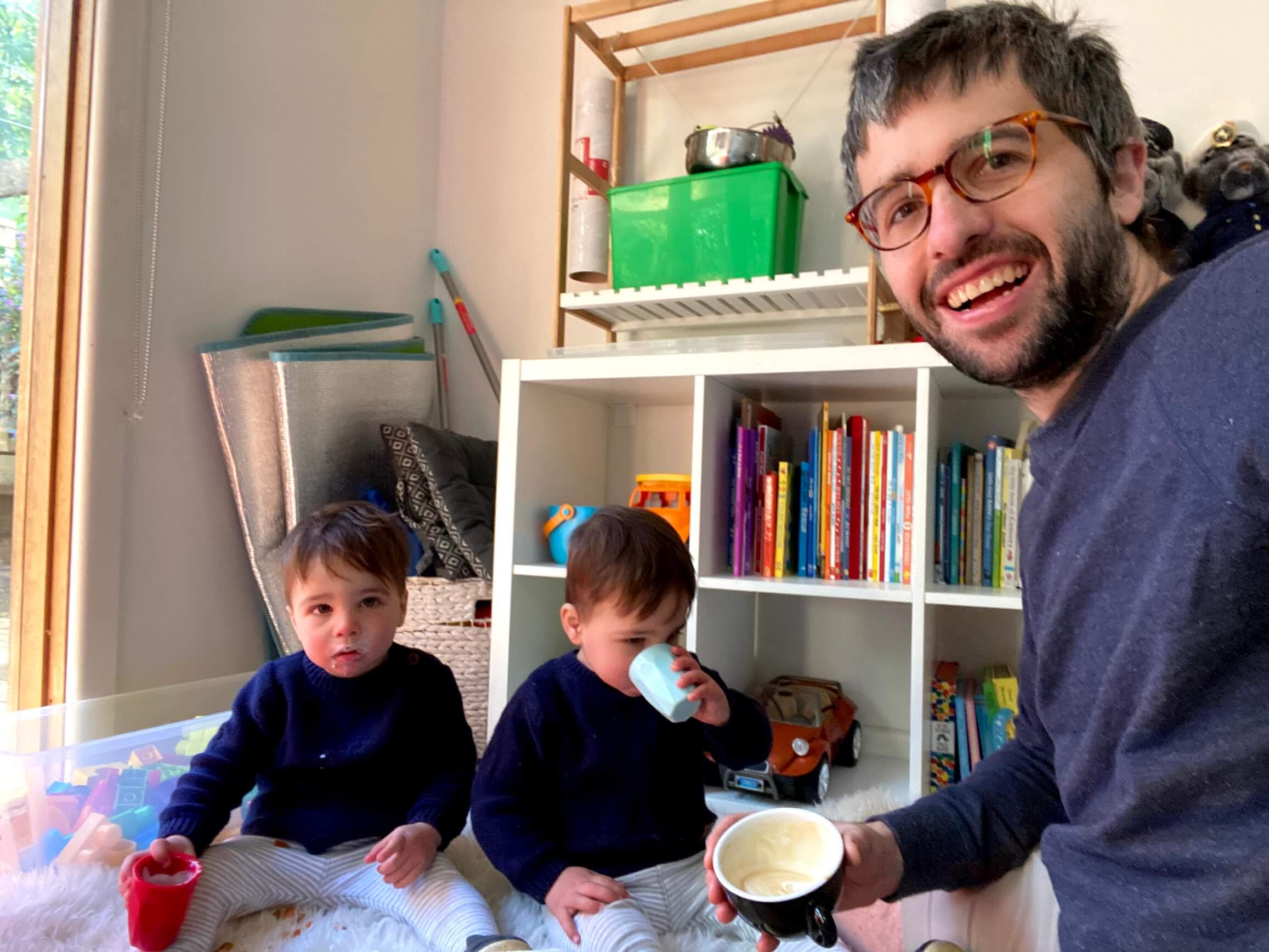 My name's Alex and I'm a husband, dad to beautiful identical twin boys, cyclist, photographer and connoisseur of great coffee!
Help I'm Having Twins has been created for me to share what I found useful as a new parent and dad to twins.