Affiliate Disclosure – This post may contain affiliate links where we may receive compensation if you purchase products linked below. As an Amazon Associate, I can earn from qualifying purchases. This doesn't cost you anything and helps keep our little blog running. Read our privacy policy for further information.
Have you ever wondered to yourself how do babies think when they don't yet understand language? Maybe it's just us… Haha. Either way we decided to research the topic and share our findings.
This post explores:
At what age do babies start thinking?
How do babies think without a language?
Do babies have their own language?
What happens if a child is never exposed to language?
While we don't pretend to be experts on the topic, we've included various references from sources which were used to assist with this post.
What Age do Babies Start Thinking?
We know that even in the womb that babies begin developing a familiarity with sounds that they can hear where they will often slow down their body movement for several seconds as they take in the sound of their parents. It's as early as being in the womb that your baby is taking everything in, processing and learning.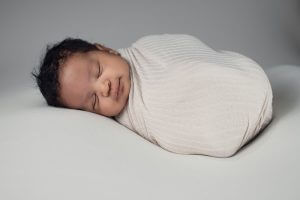 While other studies show that babies begin to start properly thinking and developing a memory at around the 5 months mark. This also indicates that babies may have some conscious thought happening at this age.
While babies may not have an internal monologue which we discuss in the next section, they are however spending much of their time observing and learning from their parents through their language (or sign if deaf), gestures and expressions.
How do Babies Think Without a Language?
It's important to note that babies don't quite think in the way that we do as adults. When we think about things, we have an inner monologue which helps us think and associate our thoughts with language.
According to Science Daily, babies are similar to animals where they don't have an inner monologue but are able to experience basic emotions which are more instinct driven rather than being based on actual thinking.
To help illustrate that more, as adults we know our dinner time is at a set time and we might think about what we feel like for dinner and then go about organising. As babies thinking is more instinct driven, a baby would have a sudden urge of hunger and their way of communicating this urge is through crying.
Do Babies Have Their Own Language?
Very much yes especially in the case of twins who have been known to use their own language to communicate between one another up until the age of 2+.
According to studies, babies do go through a phase of having their own language through the form of attempting to piece sounds together to create words. It's during this phase they are learning about their mouth and how to construct sounds that will later become meaningful like mama or dada.
What Happens if a Child is Never Exposed to Language?
No surprise that there hasn't been any modern studies conducted where babies have been placed in situations where they are not exposed to any linguistic input whether spoken or signed.
But there were studies conducted in the 13th century where two children were raised by a shepherd that was requested not to talk to the babies. The study later found that the babies eventually uttering 'bababa' and used their hands for gestures.
We do know that babies learn to communicate by observing adults on how they talk, sign and gesture. Without these, it's thought that language development would be unlikely where they would not develop a mechanism to ask questions or receive direction. Instead, the child would follow a system similar to animals which would be driven by survival and be instinct based similar to what we were discussing in the previous point.
Language becomes super important in our ability to share and understand information. Without this, we're literally back to the Stone Age in terms of our development.
Closing
We hope this post that explores how baby think without language has been useful for you. Obviously some points here are purely speculative but hope has given you some answers to what you were searching for.
Thanks for reading!
Affiliate Disclosure – This post may contain affiliate links where we may receive compensation if you purchase products linked below. As an Amazon Associate, I can earn from qualifying purchases. This doesn't cost you anything and helps keep our little blog running. Read our privacy policy for further information.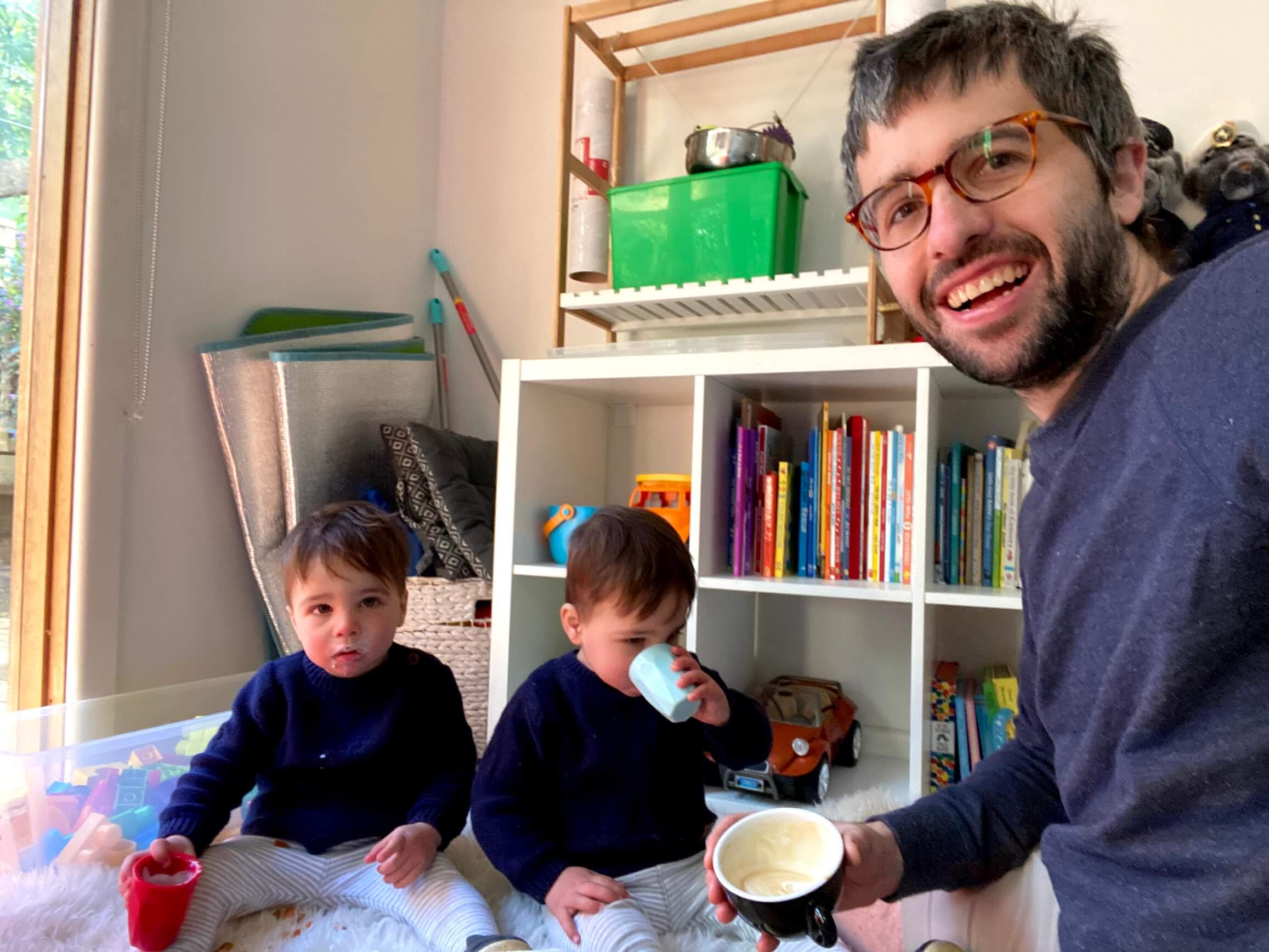 My name's Alex and I'm a husband, dad to beautiful identical twin boys, cyclist, photographer and connoisseur of great coffee!
Help I'm Having Twins has been created for me to share what I found useful as a new parent and dad to twins.