Do I Really Need a Baby Bottle Brush?
Yes!  Your babies are particularly prone to illness when under 6 months old as their immune system develops.  
The baby bottle cleaning brush helps to remove any milk residue which can quickly develop bacteria.  Failing to keep your baby bottles clean can expose your baby to various different health issues including:
Mild thrush
Salmonella which can lead to:
Staphylococcus
Influenza A
There's really no excuse not to buy a brush considering how cheap our favourite was on Amazon at .
Baby Bottle Brushes Compared
Table could not be displayed.
Things to Consider when Buying a Bottle Brush
I'm really big on buying things right the first time to save having to buy a replacement months down the track because I cheaped out on quality the first time.  There's a few things I'd recommend you consider when buying a baby bottle brush for the first time:
Durability:  As you'll be cleaning your baby bottles frequently and with some force, you want something that can withstand this pressure over time.  Look for a baby cleaning brush with a durable head that can withstand this pressure without easily breaking.
Brush material: The baby cleaning brush gets exposed to water all the time so you want something that isn't going to rust. For this reason, I'd recommend looking for a sturdy plastic brush without parts susceptible to rust.
Mix of bristles: Look for a brush that has a mix of different bristles to ensure your baby bottles are getting a thorough clean.
Clean not just the bottle: Don't forget about the bottle nipple which will also need cleaning. Some brushes come with a nipple cleaner on the opposite end.
Drying stand:   Having a built in drying stand on the bottle cleaner is super useful and helps avoid the brush from developing mould over time.
Safety: Ensure your brush is made BPA free to avoid any nasties getting into your baby bottles over time. As the brush will constantly be exposed to water, look for a brush that's not prone to mould and rust.
Dr Brown's Bottle Brush
The   is the all in one solution when it comes to keeping your baby bottles clean. The brush is capable of cleaning your bottles thoroughly thanks to the bristle and sponge combination head which works to remove any build up of bacteria.
The bottle also comes included with a nipple cleaner at the base of the handle. The product has been designed to include chevron channels which work to thoroughly clean the bottle nipple.
One thing we also loved about the Dr Brown Bottle Brush was the stand which comes included. This is super handy for being able to put the brush aside and letting it properly dry out after being used.
Looking to buy?
Currently available on for .
OXO Good Grips Bottle Brush
The long neck of the  helps with reaching into long bottles where others in this article may struggle. Once in the bottle, the OXO Good Grips uses a mix of hard and soft bristles to remove any build up of bacteria in your babies bottles.
Compared to other bottle brushes reviewed in this article, the OXO Good Grips doesn't include a drying mount however does include a hook to hang up to dry.
Looking to buy?
Currently available on for .
Philips Avent Bottle Brush

We found the  to be more a lightweight and compact brush compared to other brushes reviewed in this article. The curved brush head is a fantastic idea as it allows you to get in there and clean the rounded edges of a baby bottle BUT the bristles could be better if they were a mix of hard and soft.
We also found the nipple cleaner OK and not as thorough as others reviewed. This brush is best suited for people who are travelling and looking for a compact brush to fit in there bag. Save the money and go for something else reviewed in this article.
Looking to buy?
Currently available on for .
Oxo TOT Bottle Brush with Stand

The   is quite the neat design where the nipple cleaner is housed inside the brush itself. You simple use the release mechanism to uncrew the bottom of the handle and presto! You have a nipple cleaner.  Personally, this is a bit too fancy for me and I prefer other designs that we've reviewed in this article where you have access to both without needing to unscrew anything but each to their own.
A consistent theme with reviews is the long-term durability of the Oxo TOT Bottle Brush. A lot of people have noted their brush went flat after a month and became ineffective at cleaning. This wasn't evident with our bottle brush so may have been a bad batch – who knows! If this does happen, OXO sell replacement brushes which mean you don't have to replace the whole unit.
One of the positives about the Oxo TOT was the drying stand which sits separate to the unit. Simply place the brush once you're finished in the stand and it will be dry for the next time you go to use it.
Looking to buy?
Currently available on for .
Munchkin Cleaning Brush

What really sets the  out to other brushes reviewed in this article is for the ability to clean sippy cups and straws.
In fact, we wouldn't recommend using the Munchkin to clean baby bottles and nipples but use it as an additional to tool to get to the things that the other more bigger brushes would struggle with.
Looking to buy?
Currently available on for .
Affiliate Disclosure – This post may contain affiliate links where we may receive compensation if you purchase products linked below. As an Amazon Associate, I can earn from qualifying purchases. This doesn't cost you anything and helps keep our little blog running. Read our privacy policy for further information.
Affiliate Disclosure – This post may contain affiliate links where we may receive compensation if you purchase products linked below. As an Amazon Associate, I can earn from qualifying purchases. This doesn't cost you anything and helps keep our little blog running. Read our privacy policy for further information.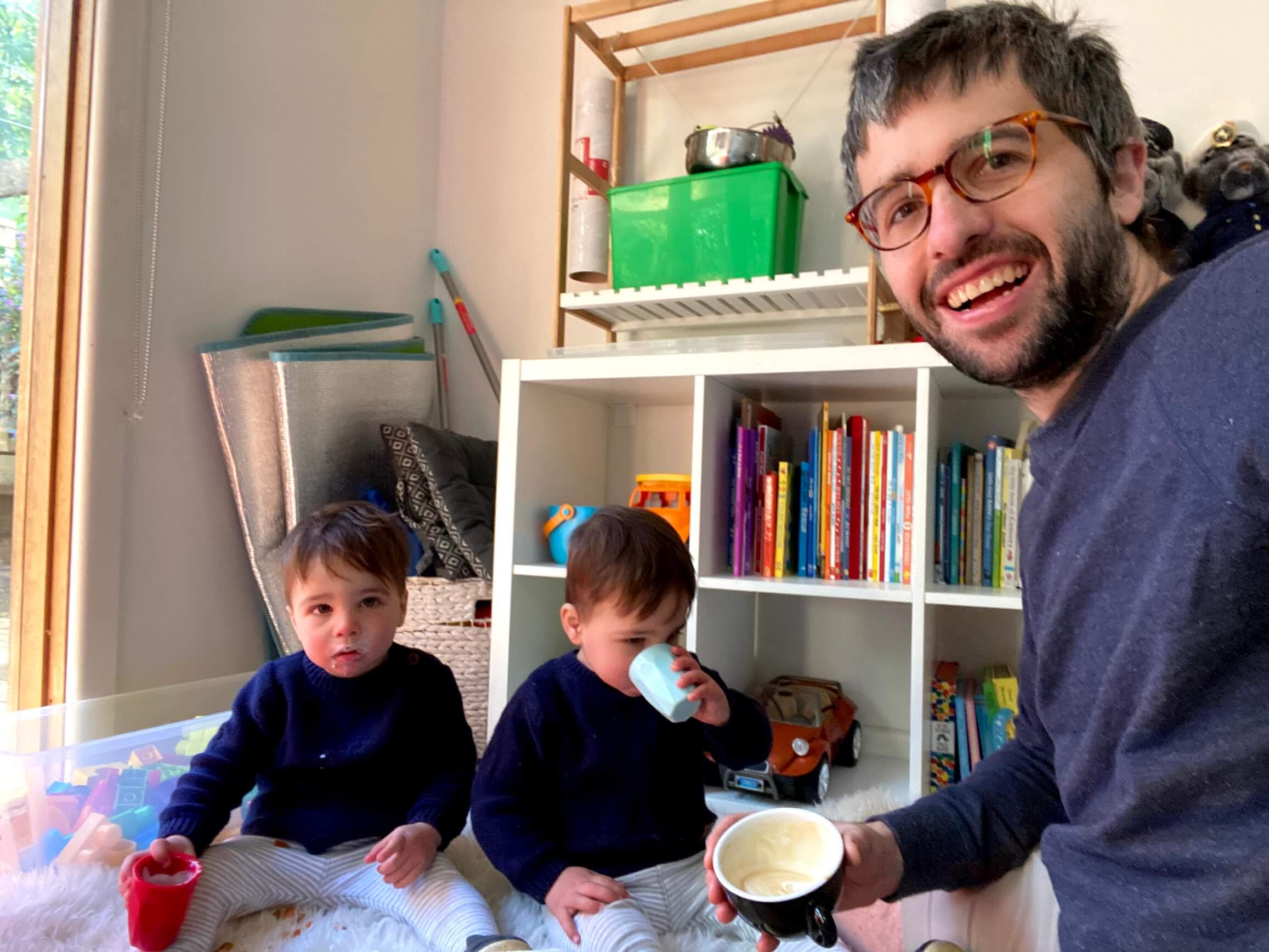 My name's Alex and I'm a husband, dad to beautiful identical twin boys, cyclist, photographer and connoisseur of great coffee!
Help I'm Having Twins has been created for me to share what I found useful as a new parent and dad to twins.