Affiliate Disclosure – This post may contain affiliate links where we may receive compensation if you purchase products linked below. As an Amazon Associate, I can earn from qualifying purchases. This doesn't cost you anything and helps keep our little blog running. Read our privacy policy for further information.
Do you have a love for honey and wondering whether you can feed honey to your baby under 2 or maybe you accidentally fed your baby honey and wondering what to do.
We look in this topic to understand why you should avoid giving honey to babies and at what age it's OK to begin trying them out with a bit of honey in their diet.
Why You Shouldn't Give Honey to Babies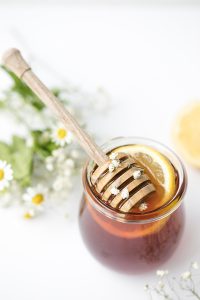 As delicious as eating honey can be, it can have unfortunate side effects which means it shouldn't be given to children under 1 years of age. Giving honey to babies can increase their exposure to infant botulism. This is basically a type of spore that's found in soil, dust and honey which can result in the body producing nasty botulism toxins. These toxins are believed to be the most poisonous toxins known to man and can cause death when exposed to only 0.0000001 mg per kg of bodyweight.  Babies that have exposure to botulism can die within minutes. Nasty stuff!
Contracting botulism in infants is more likely in children under 1 and for this reason, it's recommended not to give honey to children under 12 months old to avoid their risk of contracting botulism.
What Are the Signs of A Baby that Has Botulism?
Generally there's a few symptoms to look out for if you accidentally give your baby honey and worried they might have infant botulism. These include:
Constipation
Decreased appetite
Weakened Cry
Gagging and sucking reflexes are poor
Loss of previously good head control
Like anything medical related, if you're worried that your baby has botulism we recommend to stop reading this article and give your local health care professional a call to get professional advice.
What You Should Do if You Accidentally Gave your Baby Honey
If you've accidentally given your baby honey and are worried, we recommend following the symptoms that you see above by checking whether your baby has constipation, decreased appetite, weakened cry or their sucking reflexes are poor.
If your baby is showing signs of any of the above, we recommend consulting a health care professional immediately who can give you proper advice and identify whether your child may have contracted botulism.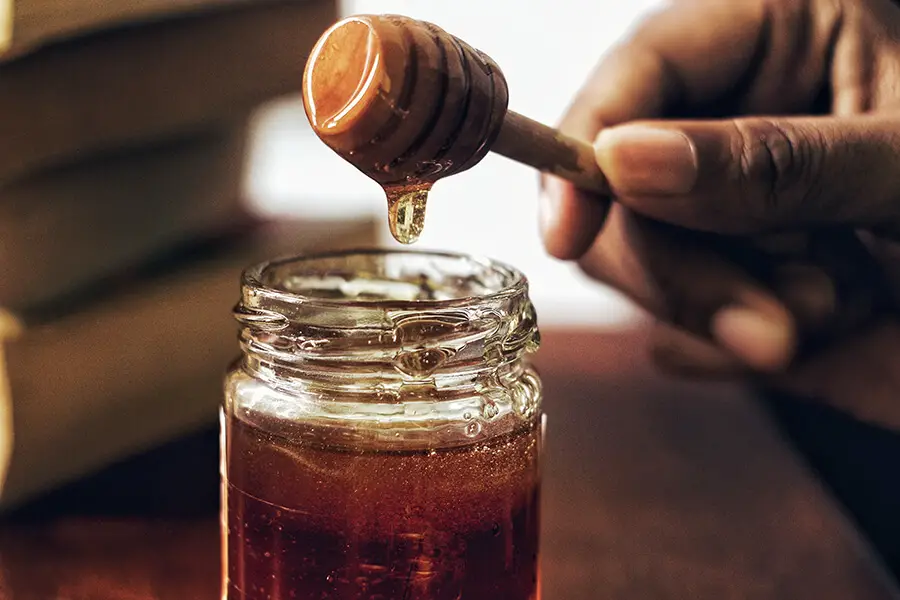 When It's OK to Feed Honey to Children
Based on what we discussed above, it's OK to begin trying your child out on honey if they are over 12 months. It's thought that children over the age of 1 are less prone to develop botulism compared to those under 1 year of age.
In short – if your child is over 1, it's OK to give them honey. If they are under 1, hold off on giving them honey and wait until they're a bit older.
What are the Health Benefits of Honey?
Eating honey on porridge and other foods is not only delicious but also comes with a range of health benefits. According to Dr Greene, the health benefits that exist with honey can include acting as a remedy to an upset stomach, helping slow the growth of stomach ulcers and also helpful in dealing with burns if applied to the skin.
Affiliate Disclosure – This post may contain affiliate links where we may receive compensation if you purchase products linked below. As an Amazon Associate, I can earn from qualifying purchases. This doesn't cost you anything and helps keep our little blog running. Read our privacy policy for further information.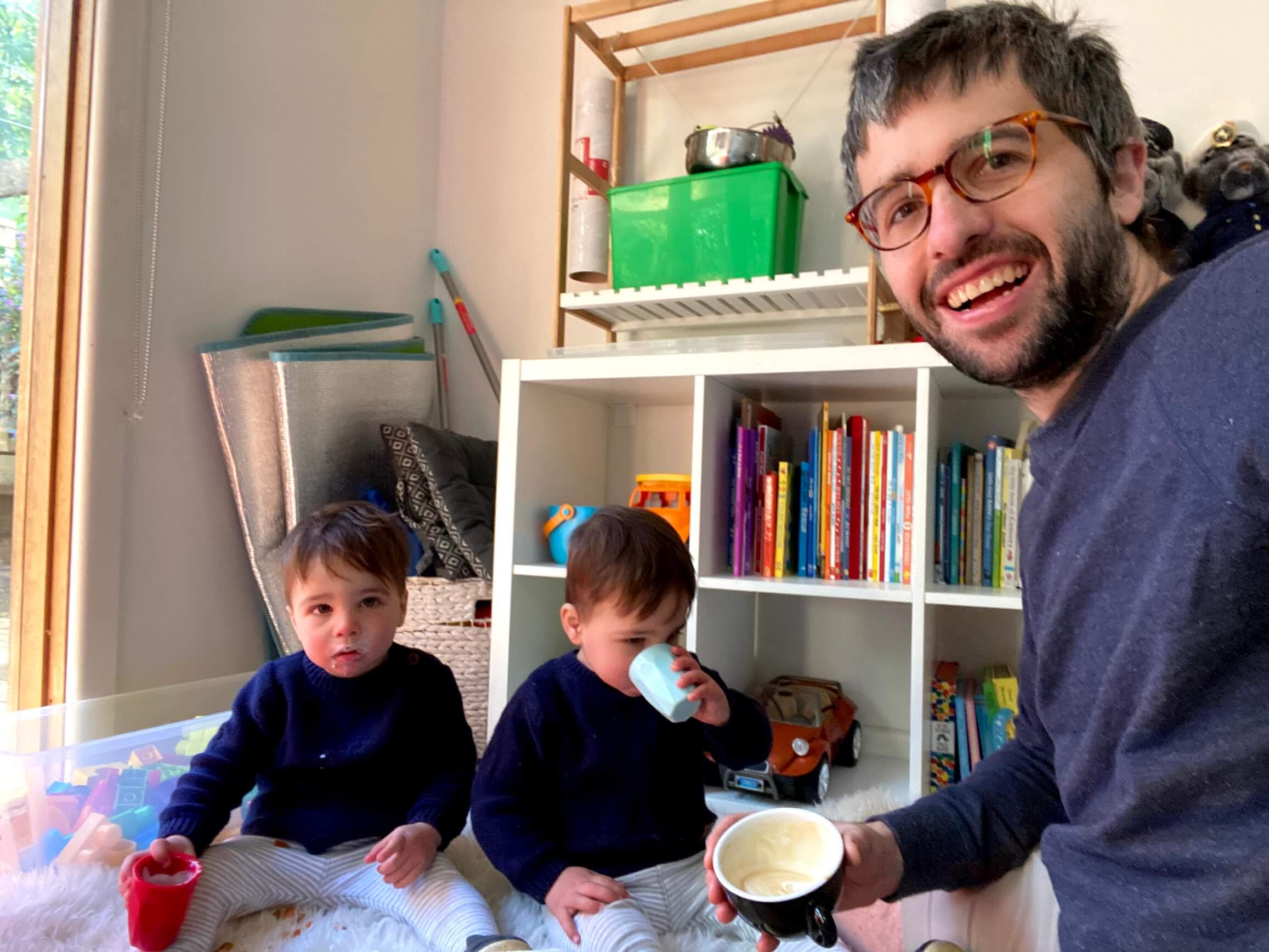 My name's Alex and I'm a husband, dad to beautiful identical twin boys, cyclist, photographer and connoisseur of great coffee!
Help I'm Having Twins has been created for me to share what I found useful as a new parent and dad to twins.