Buying a breast pump can be quite confusing with there being so many different pumps on the market from some that are manual pumps (what the) to full blown portable pumps with bluetooth and apps for your phone!
Spectra are one of the major players in the breast milk pump market with their high quality hospital grade pumps and have made two very capable but different breast pumps in the Spectra S1 and S2.  When we were researching the Spectra Dew 350 which we recently purchased, we briefly looked into the Spectra S1 and Spectra S2 and put together a list of differences between the two units.
The difference between the Spectra S1 and S2 really comes down to one pump is made for people on the move and want to use it when they're out and about whilst the other is made for people who are looking for a pump to breast feed their babies at home. 
The key differences of the Spectra S1 vs Spectra S2 pumps are:
The Spectra S1 includes a rechargeable battery
The Spectra S1 includes 200 grams of extra weight
The Spectra S1 comes at a higher price tag
Both pumps are hospital grade pumps
Spectra S1 vs Spectra S2
Photo


Photo

Photo

Should I Purchase the S1 or S2?
This is actually an easy decision and comes down to how you plan on using the Spectra breast pump.
We'd recommend purchasing the Spectra S1 if you:
Looking to pump milk while on the move (e.g. at work)
Sometimes can't be bothered trying to find a power port when at home and have to plug the breast pump in
Don't mind the extra 200 grams of weight
We'd recommend the Spectra S2 if you:
Looking to pump milk only when you're at home
Looking to save money
Happy to plug the pump in at the power point when you use it
What Makes Spectra Pumps Good?
We personally own the Spectra Dew 350 and love it!  In case you're interested, we've also written about the Spectra Dew 350 in a previous post about our experience of using it.
Some of the reasons why we really rate Spectra pumps include:
Hospital grade breast pumps - Spectra's pumps are capable of suction strength of 2800mmHg which puts them in the same category of hospital grade breast pumps.  In case your wondering, mmHg or millimetre of mercury is a scientific way of measuring pressure. The higher the better!
Single and double breast pumps - We love that Spectra's pumps come with the capability to pump two breasts at once. This sped things up significantly for us and is a must for anyone pumping for twins or more.
Closed loop system - This means that the breast milk pump is closed off from the breast milk which stops milk from reversing into the system and killing the motor. Another plus of having a closed loop system is that it's also super hygienic and means you don't have to constantly clean the tubing of the pump.
Quiet -  We can barely hear our pump when in use which makes it great for those late night pumps when you don't want to wake the babies or others up in the house.
BPA free - All parts come BPA free to protect your babies from any nasties.
Multiple suction levels - We loved that there is lots of control over the suction power with the Spectra pumps. Compared to say the Philips Avent which only gives you 3 modes of suction.
Massage and expression mode - These pump modes try to mimick the natural feeling that your baby would normally provide through breast feeding. Basically, under massage mode the pump creates short and shallow stimulation to mimick how the baby would normally latch on and start feeding to get the flow going. While the expression mode provides more of a deeper slower suction that you'd expect once the baby is properly latched on.
Which Pump Should you Buy?
Buy based on your lifestyle and where you feel most comfortable pumping.
My wife personally prefers pumping while sitting on the couch watching a movie but other mothers may prefer expressing while they are out and about. 
If you want something for sitting on the couch then purchase the Spectra S2.
If you're looking for something to use when you're out and about and don't mind having to recharge a battery then purchase the Spectra S1. 
Looking to buy?
The Spectra S1 is currently available on
Amazon
for $203.54. The Spectra S2 is currently available on
Amazon
for $151.02.
Buy on Amazon
Affiliate Disclosure – This post may contain affiliate links where we may receive compensation if you purchase products linked below. As an Amazon Associate, I can earn from qualifying purchases. This doesn't cost you anything and helps keep our little blog running. Read our privacy policy for further information.
Affiliate Disclosure – This post may contain affiliate links where we may receive compensation if you purchase products linked below. As an Amazon Associate, I can earn from qualifying purchases. This doesn't cost you anything and helps keep our little blog running. Read our privacy policy for further information.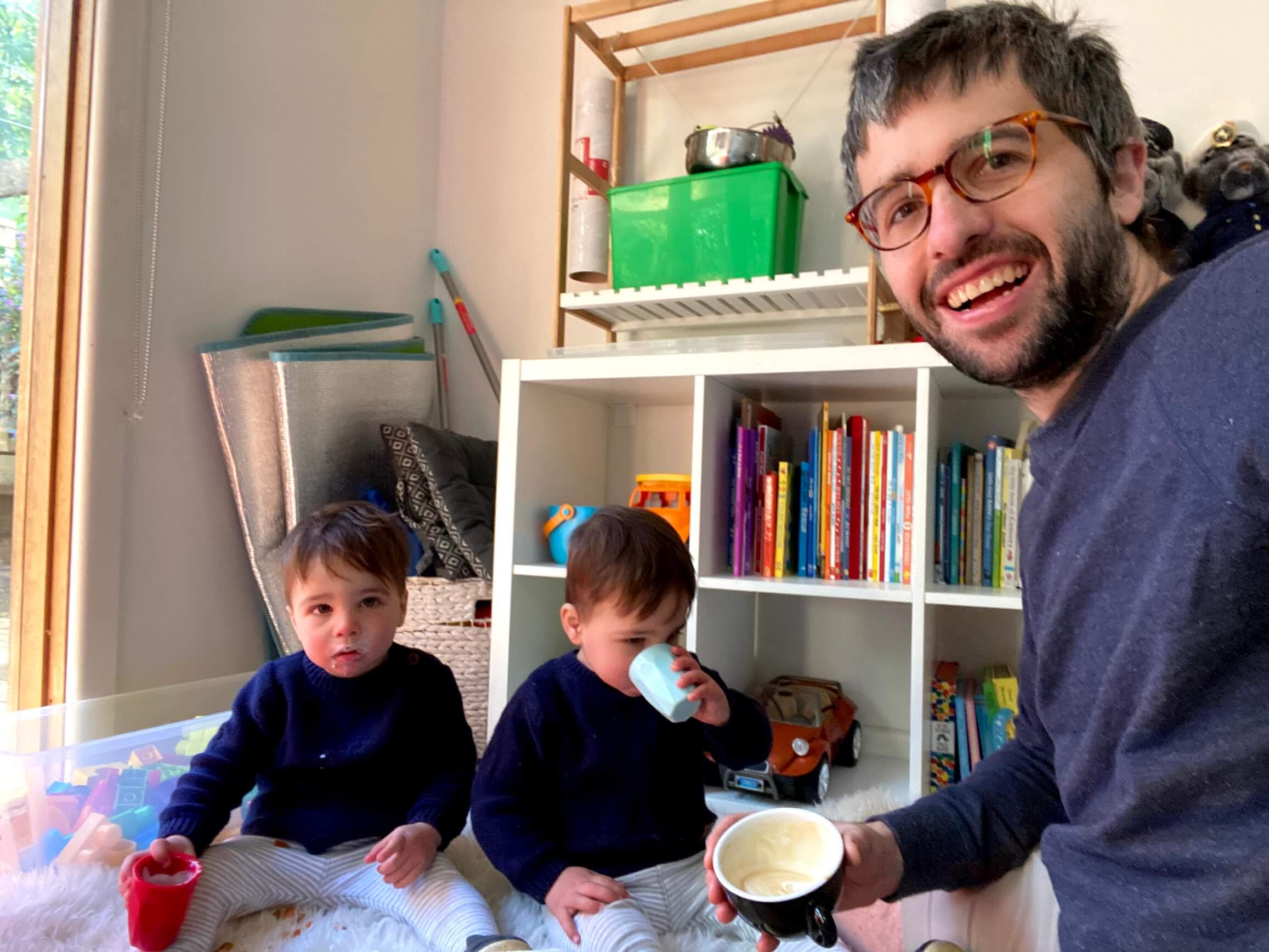 My name's Alex and I'm a husband, dad to beautiful identical twin boys, cyclist, photographer and connoisseur of great coffee!
Help I'm Having Twins has been created for me to share what I found useful as a new parent and dad to twins.